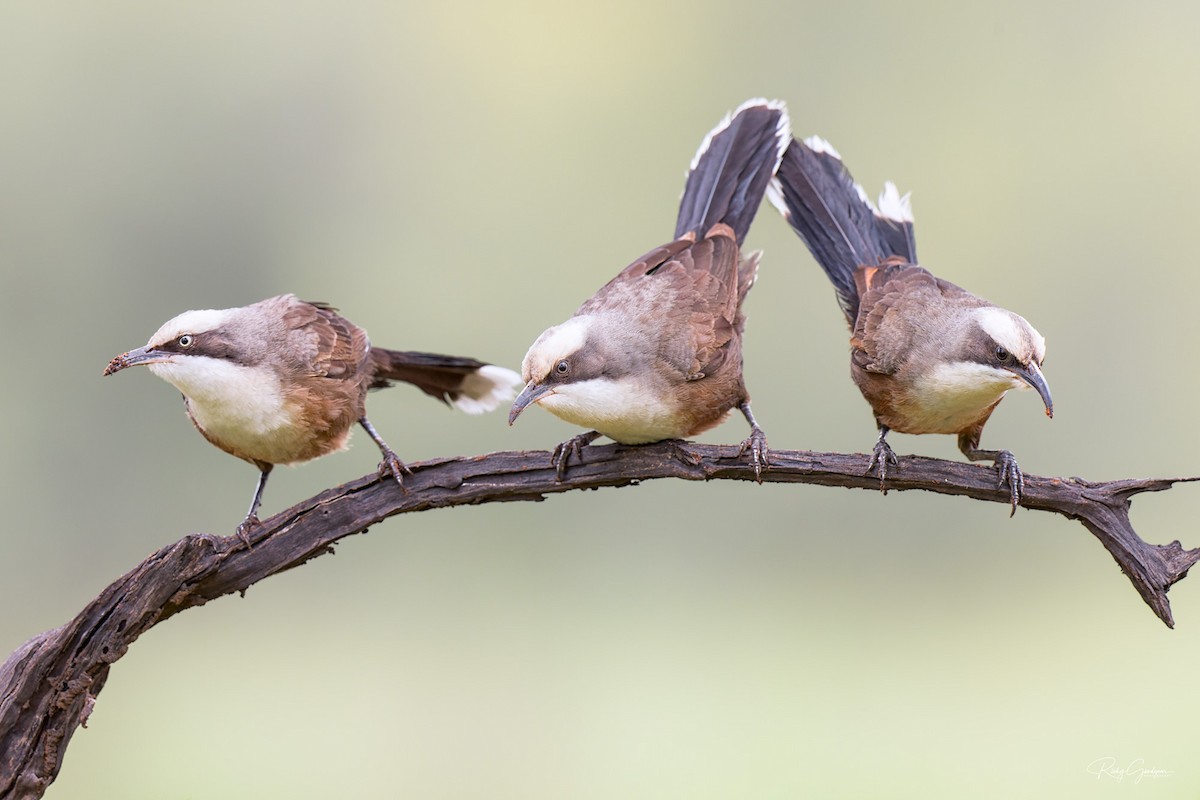 At the start of 2022, we challenged the eBird community to elevate their eBirding to the next level: submit an average of one complete checklist a day, all year. More than 7,700 eBirders submitted at least 365 eligible checklists during 2022—nearly a thousand more qualifying eBirders than the previous year! Out of thousands of contenders, three eBirders were chosen at random. Each of the 2022 Checklist-a-day Challenge winners received a pair of Zeiss Terra ED 8 x 42 binoculars for their eBirding! Thank you to Carl Zeiss Sports Optics for making this fun challenge possible.
The Checklist-a-day Challenge is on again this year—take part in 2023's challenge to have a chance at free Zeiss binoculars, and to have your name be in this post next year! Read more about this year's winners. Congratulations to Jon, Sandra, and James!
---
Jon Kauffman
Pennsylvania, United States
After finishing a month-long hawk watching position in central Pennsylvania, I spent the remaining 2010 nesting season searching for Long-billed Curlew nests for the Intermountain Bird Observatory in Boise, Idaho. I had worked the previous fall at Lucky Peak, as a Hawk watcher, but I did not get the chance to explore the wonders of the Snake River Basin nor the Sawtooth Mountain range as much as I would have liked. The following summer would be different. I logged onto eBird frequently to assist me in finding scenic gems and many avian communities such as the American Three-toed Woodpecker, Virginia's Warbler, and Sharp-tailed Grouse. This marked the first year that I was fully invested in the eBird tools, Explore Hotspots and Bar Charts, each helping me research, plan, and compile my birdwatching outings.
Thirteen years later, I am still finding Explore Hotspots and Bar Charts useful during my continued exploration of new habitats in central Pennsylvania and bordering mid-Atlantic states. I can honestly say, since 2010 eBird has continued to prove itself as a valuable tool in connecting me with avian communities as well as being a place I can share my joy of birds more easily within my professional world.
As a program assistant at Shaver's Creek Environmental Center, I look at ways to engage audiences on many skill levels and at times find myself in a room full of participants who are eager to learn more about avian life. The eBird Status and Trends tool is a favorite of mine to use in the classroom. It gives the audience an understanding of breeding, migration, and over-wintering movements of specific species and shows the importance of conservation of habitat across a wide range of counties, states, countries, and continents.
The American Woodcock is often a species that draws interest in organized bird walks and programs. Moments before leading a group to observe the spring courtship flights in the field, I pull up the weekly relative abundance for American Woodcock and push play. Often the audience's eyes light up with curiosity and excitement as they watch the animated movement of woodcocks from their breeding to over-wintering regions. Who doesn't like interactive maps of North America, and the entire globe?! By simply using this tool, participants are closer to understanding the life of American Woodcocks while observing them in the field.
Whether through my personal field outings, or leading walks for the local bird club, eBird has given me a resource that I can effectively use to cultivate a more expansive relationship with others, the natural world, and myself. Thank you to all those that contribute to eBird.
---
Sandra Coté
Manitoba, Canada
I have been a bird and nature-lover all my life, but it wasn't until my children grew up that I became serious about bird identification and documentation. Fortunately, I discovered eBird around this time! In fact, if it wasn't for eBird it would have taken much longer to learn. For example, when submitting checklists, a list of likely species appears which is a useful tool to ensure I was not submitting out of range birds. I also appreciate that "rarities" require proof, as in descriptions or photos. eBird has helped me provide accurate data and I'm very pleased that it keeps track of all the birds I've seen! The species maps are also a fantastic feature that I utilize regularly. I also greatly appreciate all the knowledge that was so generously shared by Manitoba's eBird reviewers over the years!
I am passionate about establishing bird-friendly habitat on our acreage, and often, the things that benefit birds also benefit other species. My son and I have been busy planting native plants and trees as well as setting up many nest boxes for swallows, kestrels, wrens, chickadees, etc. We have had much success in attracting birds and providing them with a safe place to nest. Additional conservation efforts include the Manitoba Nocturnal Owl Survey, Canadian Nightjar Survey, Project Feederwatch, and the Christmas Bird Count
Other than night birds and raptors, I especially love the sneaky birds like the Brown Creeper, Red-breasted Nuthatch, Gray Catbird, and the Black-billed Cuckoo, but I can't deny that the song of the Western Meadowlark warms my heart on sunny summer days. I now have little grandchildren (hopefully future eBirders) and I look forward to teaching them about birds, nature, and the importance of conservation.
---
James Gorriz
Guatemala, Guatemala
I am a birder. I wasn't before, but I am now!
Having grown up in the wonderful Pine-Oak forest of Cerro Alux, Guatemala I was always surrounded by nature. Years later at Lake Atitlan, I saw a Great Horned Owl perched openly in a tree over the lake and was amazed by its great size and plumage. I had never seen such an impressive bird and that was the beginning of my joy in wild birds.
Since then, I started to observe the immense wealth of birds at my fingertips… Toucans, hummingbirds, owls, tanagers, trogons, motmots and the wonderful migratory birds we share on the American continent, and the importance of conserving their habitats. Equipped with camera, trusty binoculars and the invaluable eBird resources, my horizons expanded from coast to coast, highlands to lowlands, deserts to rainforests.
2022 I ventured into my first Big Year focused on the department of Guatemala. Thanks to eBird I discovered new hotspots, habitats and even other birders to share our experiences, and have now developed new friendships and companions to explore more remote areas (Guatemala is a birder's paradise! Happy to help if you ever visit!).
The eBird species map is a fantastic tool I use every day to search for target species. eBird Alerts are another wonderful tool to keep me on my toes, informing me of new species in my neck of the woods.
The years of birding, effort and contributions that have gone into making eBird, including those of Cornell Lab members, today's eBirders and generous eBird sponsors, are deeply appreciated. Thank you! I am delighted to be one of the winners of the Zeiss binoculars and look forward to enjoying them for years to come. Thank you Zeiss for your sponsorship of the eBird challenges.